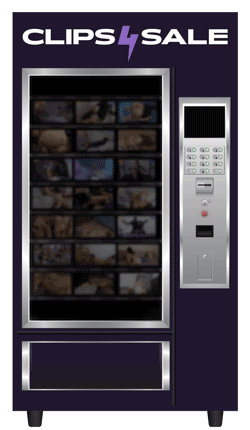 What are the most popular kinks? Weirdest fetishes? What if you're not into your partner's kinks? Are there more tops or bottoms? Watts The Safeword's Kinky Census has the answers! 
Your Favorite Kinks & Weirdest Fetishes - Kinky Census

What are the most popular kinks? Weirdest fetishes? What if you're not into your partner's kinks? Are there more tops or bottoms? Watts The Safeword's Kinky Census has the answers! 


Culture & community
Curious about BDSM in Japanese culture? Midori gives us an insider's look at the fascinating & complicated history of sex in Japan, revealing how it shaped the present-day kink scene & fused BDSM, shibari, sex work, and the entertainment industry together.

Culture & community
If you're traveling to Japan in search of kinky hot spots, Midori has you covered. Fresh from her latest trip to Tokyo, Midori shares her favorite must-visit BDSM bars, kink clubs, fetish art galleries, and more.

BDSM How-To
Intimidated by estim? Electro-sex wands are surprisingly versatile, beginner-friendly toys. They aren't just for BDSM either. Because these easy-to-use devices can be adjusted to suit your preferences, they're great for sensual play, hard-core scenes, and everywhere in between.

Events
We've teamed up with The Stockroom for an electrifying Valentine's Day kink gear giveaway: a Kinklab Neon Wand® Electrosex Kit & Power Tripper Attachment! This versatile set has something for everyone from sensual to extreme. Enter daily for more chances to win.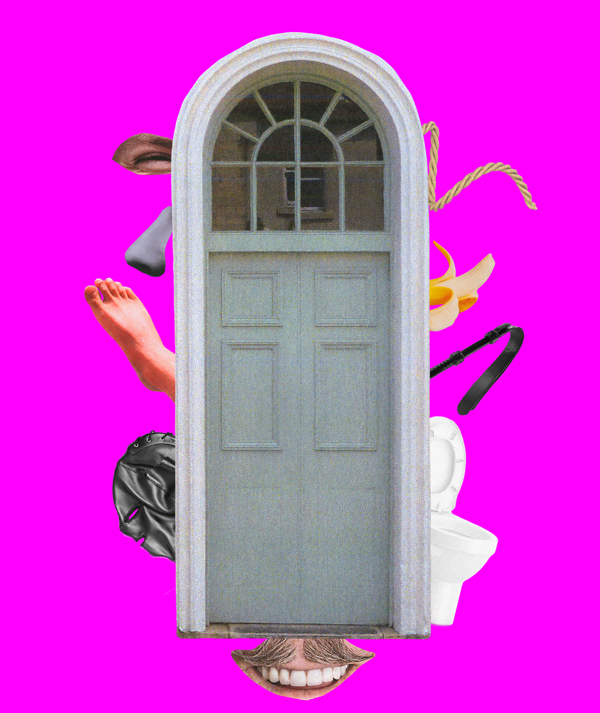 Did the creative ways kinksters connected, learned, and played during isolation help us grow and find pleasure in ways we couldn't have anticipated?

LGBTQIA+
Emily Adaire sat down with Zipper Magazine to talk about her journey as a kinkster and content creator. She tells us about some of the most memorable scenes she's done, what's on her kinky bucket list, and gives advice for those just starting to explore their kink and identity.


Culture & community
How To Build a Sex Room, Netflix, Melanie Rose, thekinkeducator, BDSM on TV, Netflix kink, home dungeon, adult playroom, luxury dungeon, Taylor and Ajay, Raj and Ryan, Orlando and matthew, Lester and Soriya, shenika and matthew, heather and sara, sex palace, interior design, BDSM education, mary poppins fo kink


Culture & community
This month Fetish Con made its long-awaited in-person return after a two-year pandemic-related pause. We were there along with Clips4Sale to celebrate the 20th Anniversary of this legendary fetish event and to surprise attendees with our first print issue of Zipper Magazine.


BDSM How-To
Newly crowned #PrinceOfPegging, Prince William, recently thrust the subject of pegging into the mainstream. Rather than embracing an opportunity to destigmatize pleasure, the internet lit up with shame-driven hot takes making those who enjoy this sexual practice the butt of jokes. If you're curious about pegging, creative ways to bring it into your kink play, and how the definition has evolved to be more inclusive – skip the tabloids, we've got you.


BDSM How-To
CNC isn't necessarily forced sex role play – in fact, most of the time it isn't. Consensual non-consent is any type of BDSM power play in which ignoring someone's "no" is part of the consensually negotiated dynamic or scene. If CNC piques your interest but aggressive sexual domination isn't your cup of tea, consider these scenarios instead.

Culture & community
Did you know there's a kinky side of TikTok? #KinkTok is a bevy of BDSM insider insight and education from lifestylers and some of the most recognizable names in kink. If these videos haven't hit your FYP yet, we've got you! Here are 10 KinkTokers you should follow who are redefining community.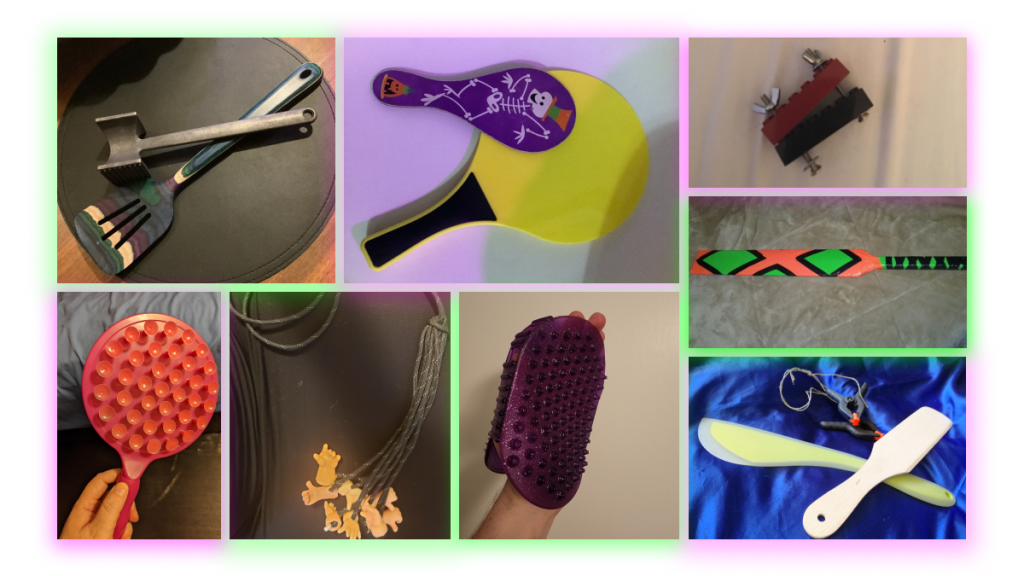 BDSM How-To
We crowdsourced kinksters to learn about their experiences repurposing ordinary objects for extraordinary fun. The success stories, snafus, and helpful tips they shared are a goldmine of pervertibles wisdom. This first-hand insight may just help you avoid DIY disappointment in the dungeon.


BDSM How-To
You don't need a bunch of expensive gear to get the most out of BDSM. There are pervertibles all around you. Repurposing household items for kinky fun is a budget-friendly way to get your freak on. Think of it as pervy-upcycling. Not only are pervertibles excellent for unleashing your creativity, using them supports eco-conscious sustainable consumption too.

BDSM How-To
Foreplay isn't just for vanilla sex, it plays an important role in BDSM too. Kink seduction sets the stage for the intense physical and mental experiences to come. You can even start planting these seeds days before your scene. If you're looking to level up your domming skills, these tips for seducing your sub will help.

BDSM How-To
What are the rules for D/s relationships? Many have strong views on how power exchange should be done–but those are opinions & preferences, not a one-size-fits-all formula. Evie Lupine tells us the top 5 BDSM power exchange misconceptions that keep us from exploring kink the way we truly desire.

Kink Fundamentals
You're familiar with common kink titles/names – Sir, Mistress, boy, Daddy, Mommy, good girl, Master, Domme, princess. What about gender-neutral options? This list of 94 non-binary BDSM honorifics has plenty to choose from or may inspire you to craft your own.

BDSM How-To
Daddy role-play isn't just for kinksters. Daddies & Zaddies are hot bedroom archetypes among vanilla people too. Contrary to popular belief, age play (DD/lg), gender stereotypes, and BDSM aren't required either. Daddy play is much more versatile than most realize and the reasons why we're so into it are wide-reaching too.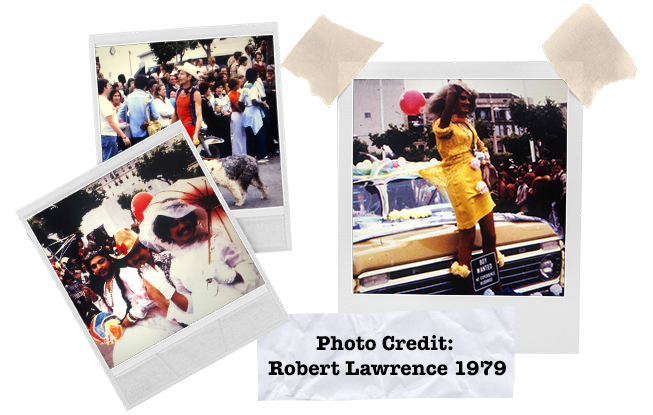 Culture & community
We stand firm in the belief that we must never lose sight of our queer and leather history and the ways in which they are so inextricably tied. More from Queen Cougar, B.C. Cliver, and Robert Laurence…

BDSM How-To
It can be challenging to find community as a kinky nonbinary person. So much of the BDSM subculture, from D/s archetypes to representation, is rooted in "traditional" gender roles. How do you find your people and place within kink? These tips can help.

Culture & community
"What bothers me … is the total lack of awareness of the hard-won history of LGBTQ+ rights that runs alongside this debate. Leather and kink have always been at Pride. It's not a new phenomenon."

Fetish Spotlight
Have you ever wanted to be someone else? What if you could transform into a bold sexual adventurer with the confidence and courage to live out the fantasies that you've only

BDSM How-To
BDSM is fun but did you know it can be funny too?

Communication
Kinksters are utilizing mainstream social media now more than ever before, posting in public while walking the line on what is deemed "explicit."

Culture & community
We asked over 500 kinksters how the pandemic impacted their experiences with the BDSM community, play partners, and their own kinky identity. This is what they said . . .