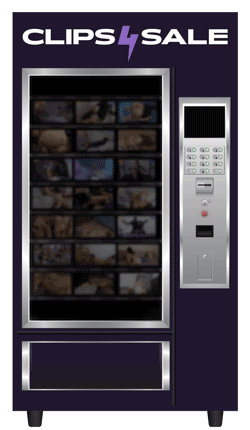 "I Consider Myself A Feminist": Fetish Creator Ludella Hahn on Dollification & Objectification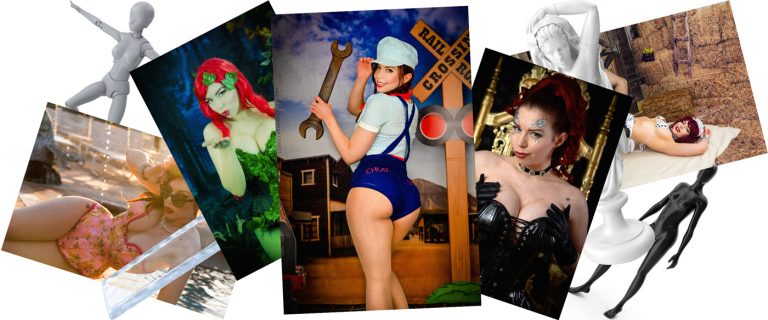 In anticipation of the Barbie movie, Zipper Editor-in-Chief Sunny Megatron spoke with Fetish Creator Ludella Hahn of Ludella Hahn's Fetish Adventures about her experience making fetish doll, robot, dollification kink, and bimbofication content.
5 Trends Driving Kink and Fetish Products in 2023

Journalist, creator,and kinkster Ryn Pfeuffer heads to the show floor at Adult Novelty Manufacturers Expo (ANME) to check out hottest new trends in kink and fetish products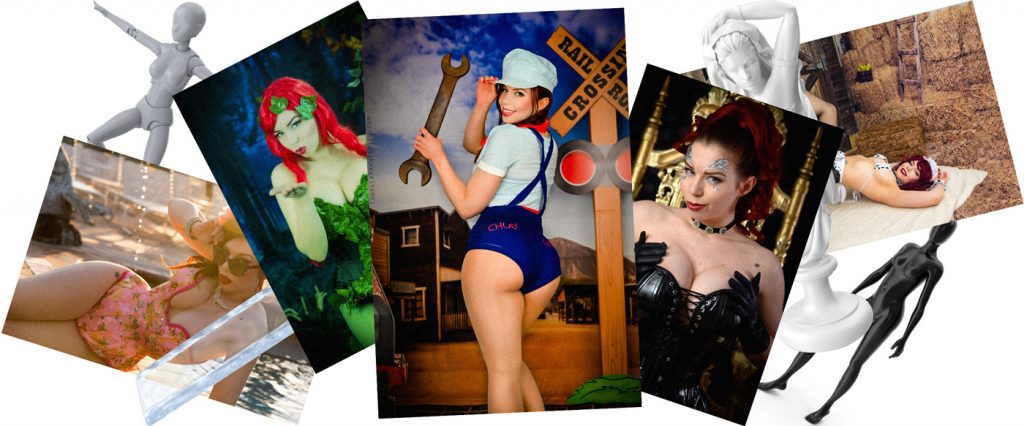 Kink Fundamentals
In anticipation of the Barbie movie, Zipper Editor-in-Chief Sunny Megatron spoke with Fetish Creator Ludella Hahn of Ludella Hahn's Fetish Adventures about her experience making fetish doll, robot, dollification kink, and bimbofication content.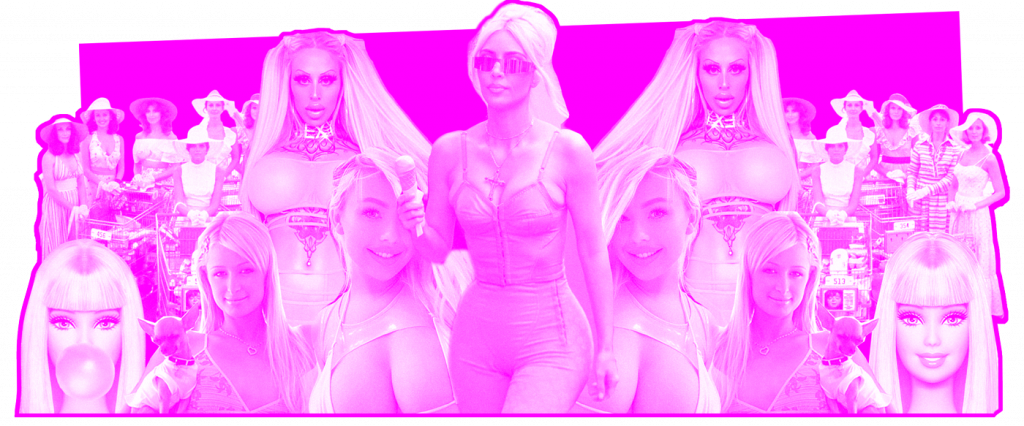 BDSM How-To
Zipper's Guide to Bimbofication Kink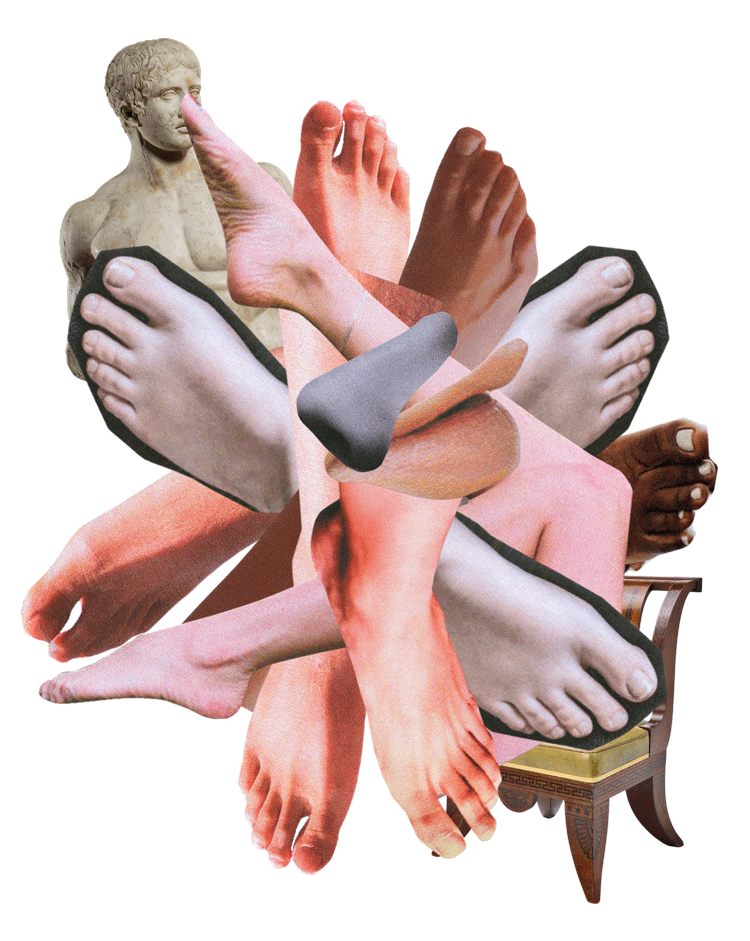 Kink Resources
Zipper's Guide to Foot Fetishes: Everything You Need To Know From Heel to Toe

Kink Resources
Foot fetishes can manifest in various ways, and individuals with foot fetishes have a wide range of interests within that realm. These activities go far beyond the foot fetish-related tropes.

BDSM How-To
Intimidated by estim? Electro-sex wands are surprisingly versatile, beginner-friendly toys. They aren't just for BDSM either. Because these easy-to-use devices can be adjusted to suit your preferences, they're great for sensual play, hard-core scenes, and everywhere in between.

Events
We've teamed up with The Stockroom for an electrifying Valentine's Day kink gear giveaway: a Kinklab Neon Wand® Electrosex Kit & Power Tripper Attachment! This versatile set has something for everyone from sensual to extreme. Enter daily for more chances to win.

Culture & community
13 BDSM community movers and shakers share their New Year's hopes and wishes for the kink world in the coming year. From personal exploration to commitment to community growth, let these reflections from Midori, Shay Tiziano, and more be your 2023 intention-setting inspiration for intimate exploration and making a positive impact in your community.


Kink Fundamentals
Munches are a great way to get to know people in your local kink scene. Find out the difference between a munch & slosh, what to wear, essential munch etiquette, how to find online munches, and why building platonic connections within the community is key.

BDSM How-To
Get creative with these Kinkmas role-play ideas. Whether you're a novice or seasoned kinkster, they're a fun way to add playfulness & novelty to your bondage, medical play, dollification, D/s, temperature play, (and more!) scenes.


BDSM How-To
Tradwives seem to fit right into the BDSM world. They're pretty much 24/7 domestic service subs with a 1950s housewife twist, right? Not exactly. There's a few key differences between these submissive roles & their subcultures that you need to know.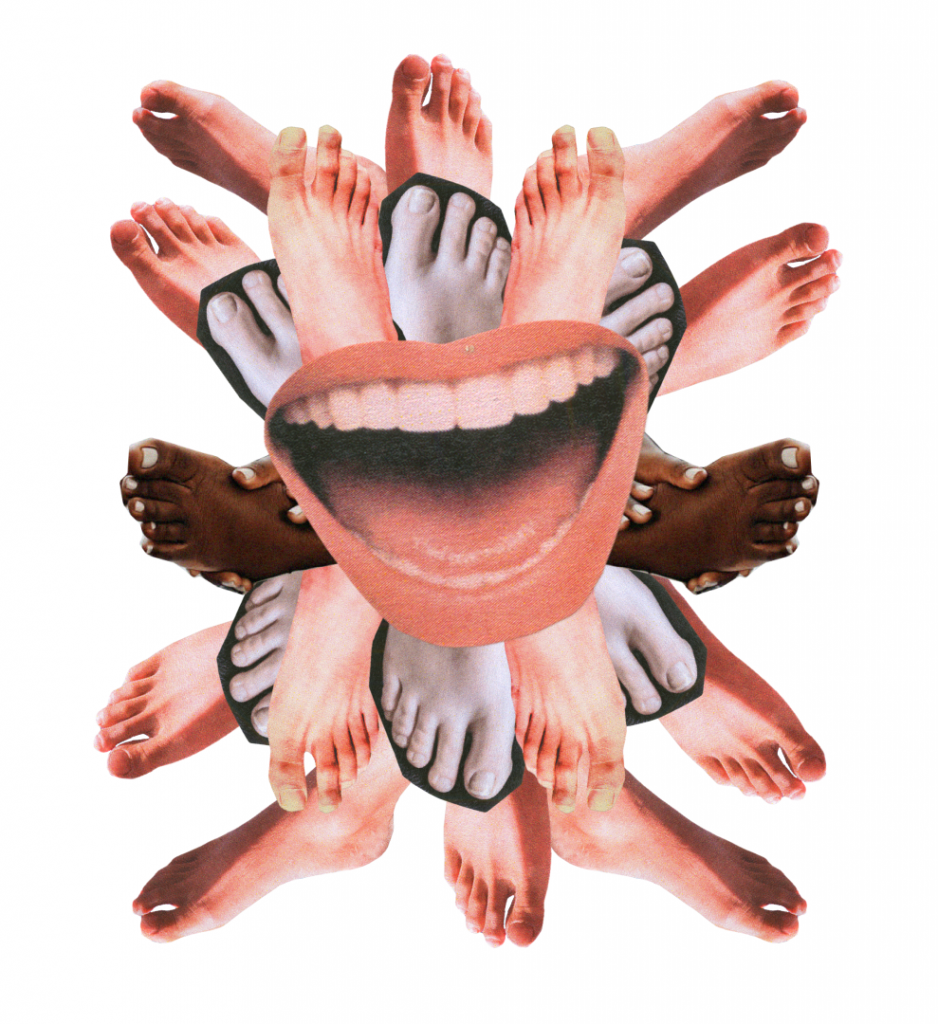 Have a thing for feet? You're not alone. Whether you're just starting to explore foot fetish or are a seasoned fetishist looking for new creative foot play ideas, this how-to and comprehensive list of foot kink resources, sites, and platforms has you covered.

BDSM How-To
Sunny Megatron unpacks No Nut November's sex-negative undercurrents and reframes it as what it really is for many — a kink. With a little intention, you can partake in the fun of the #NoNutNovember challenge without unknowingly endorsing the anti-sex, anti-porn, purity culture baggage attached to it.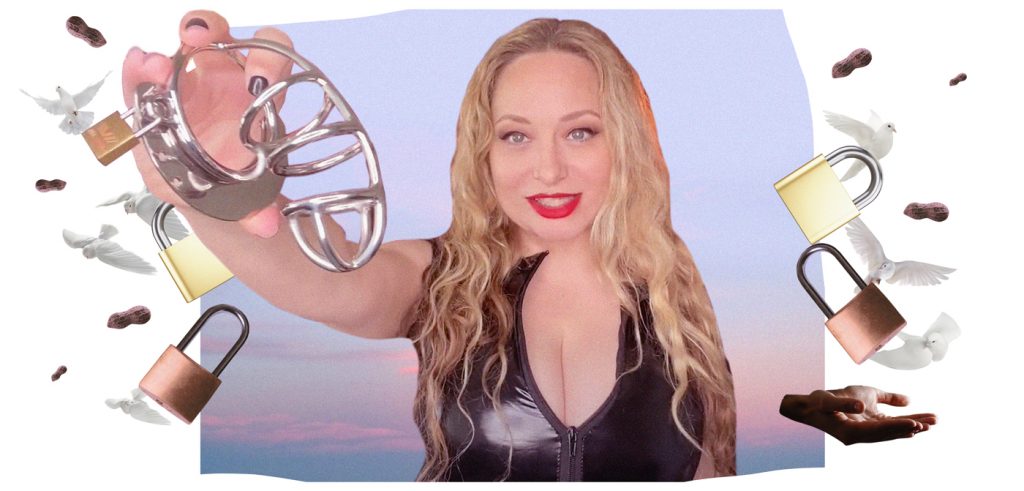 BDSM How-To
We know you've barely recovered from Locktober, but brace yourself. #NoNutNovember — Locktober's weird, religious cousin — is at the door, ruining our fun with a stack of bad science and fascist internet memes.


BDSM How-To
Halloween is the perfect time for erotic roleplay. Costumes, wigs, and props are at our fingertips and creative playfulness is in the air. If pet play kink has you curious as a cat, Evie Lupine has you covered.
BDSM How-To
Cuckold terminology and etiquette can vary not only by community but also from person to person. This kink is a lot more versatile than many realize too. If you've ever wondered how a cuckcake differs from a hothusband, we've got you covered with this cuckoldry primer.

D/s Relationships
Lifestyler and Pro-Dominant, Miss Maya Sinstress, tells us about her love of cuckolding, the unexpected way she got into the fetish, complimentary kinks, consent & communication, plus she gives advice for cuck-curious kinksters looking to bring their fantasies to life.

BDSM How-To
In BDSM October is known as Locktober – a month of orgasmic restraint traditionally geared toward chastity subs and keyholders. It's the perfect time to explore other orgasm control games too. These techniques can be long or short-term and enjoyed by anyone regardless of body type, budget, or partner status.


BDSM How-To
Pee play, like any fantasy, is about assessing the risks, communicating with your partner, and understanding what everyone needs to participate consensually. Not sure how to dive in? This piss play primer will help you get into the flow.


Amp Somers (Pup Amp) & Kristofer Weston (Mr. Kristofer)
Pup Amp and Mr. Kristofer of Watts The Safeword take us on a journey to the kinky side of TikTok. They react to funny and educational #KinkTok videos featuring Margaret Cho, Mollena Williams Haas, Kinky History's Esmé Louise James, Phrygian Monk, Sunny Megatron, and more.

BDSM How-To
Whether you've been in leather and kink communities before, or this is your first Folsom Street Fair, it's always a good idea to remind yourself of the etiquette of this unique space. Here are five essential tips to help make your Folsom experience a positive one.


Culture & community
Folsom Street Fair attracts hundreds of thousands of people from around the world. It's the third largest street event in California. How did this fringe BDSM themed festival become one of the most popular events in San Francisco? And now that it's gone mainstream, have the glory days of Folsom passed us by?


BDSM How-To
We tend to associate safewords with BDSM, but did you know they can be used in other contexts too? Sunny Megatron breaks down what safe words are, what they aren't, how they can be used in kink for ill intent, and how to customize them to fit your sexual (and sometimes non-sexual) needs.

LGBTQIA+
Emily Adaire sat down with Zipper Magazine to talk about her journey as a kinkster and content creator. She tells us about some of the most memorable scenes she's done, what's on her kinky bucket list, and gives advice for those just starting to explore their kink and identity.


Culture & community
How To Build a Sex Room, Netflix, Melanie Rose, thekinkeducator, BDSM on TV, Netflix kink, home dungeon, adult playroom, luxury dungeon, Taylor and Ajay, Raj and Ryan, Orlando and matthew, Lester and Soriya, shenika and matthew, heather and sara, sex palace, interior design, BDSM education, mary poppins fo kink


Culture & community
This month Fetish Con made its long-awaited in-person return after a two-year pandemic-related pause. We were there along with Clips4Sale to celebrate the 20th Anniversary of this legendary fetish event and to surprise attendees with our first print issue of Zipper Magazine.


BDSM How-To
Newly crowned #PrinceOfPegging, Prince William, recently thrust the subject of pegging into the mainstream. Rather than embracing an opportunity to destigmatize pleasure, the internet lit up with shame-driven hot takes making those who enjoy this sexual practice the butt of jokes. If you're curious about pegging, creative ways to bring it into your kink play, and how the definition has evolved to be more inclusive – skip the tabloids, we've got you.


BDSM How-To
CNC isn't necessarily forced sex role play – in fact, most of the time it isn't. Consensual non-consent is any type of BDSM power play in which ignoring someone's "no" is part of the consensually negotiated dynamic or scene. If CNC piques your interest but aggressive sexual domination isn't your cup of tea, consider these scenarios instead.

Culture & community
Did you know there's a kinky side of TikTok? #KinkTok is a bevy of BDSM insider insight and education from lifestylers and some of the most recognizable names in kink. If these videos haven't hit your FYP yet, we've got you! Here are 10 KinkTokers you should follow who are redefining community.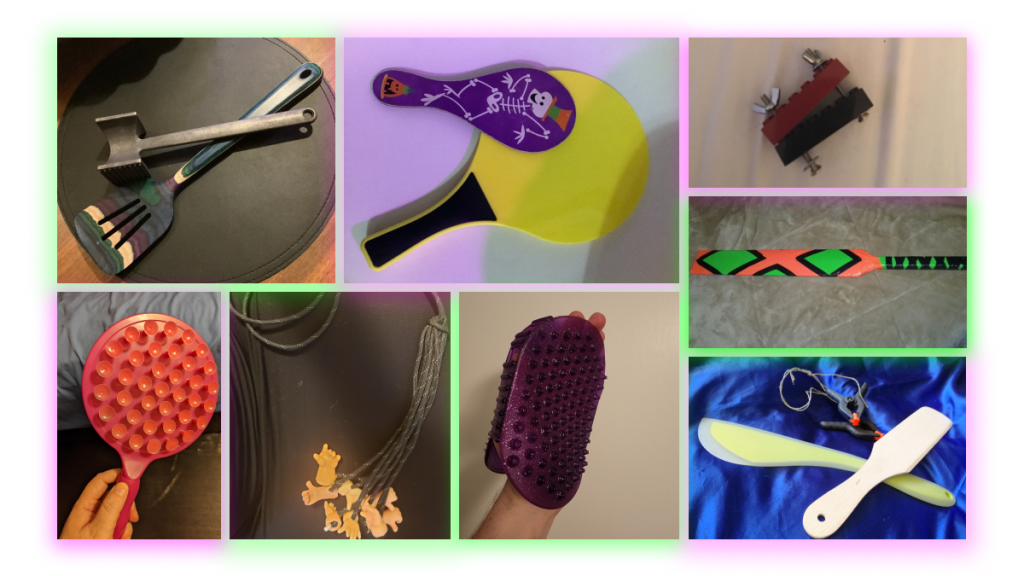 BDSM How-To
We crowdsourced kinksters to learn about their experiences repurposing ordinary objects for extraordinary fun. The success stories, snafus, and helpful tips they shared are a goldmine of pervertibles wisdom. This first-hand insight may just help you avoid DIY disappointment in the dungeon.

BDSM How-To
What are the rules for D/s relationships? Many have strong views on how power exchange should be done–but those are opinions & preferences, not a one-size-fits-all formula. Evie Lupine tells us the top 5 BDSM power exchange misconceptions that keep us from exploring kink the way we truly desire.

Kink Fundamentals
You're familiar with common kink titles/names – Sir, Mistress, boy, Daddy, Mommy, good girl, Master, Domme, princess. What about gender-neutral options? This list of 94 non-binary BDSM honorifics has plenty to choose from or may inspire you to craft your own.

BDSM How-To
Daddy role-play isn't just for kinksters. Daddies & Zaddies are hot bedroom archetypes among vanilla people too. Contrary to popular belief, age play (DD/lg), gender stereotypes, and BDSM aren't required either. Daddy play is much more versatile than most realize and the reasons why we're so into it are wide-reaching too.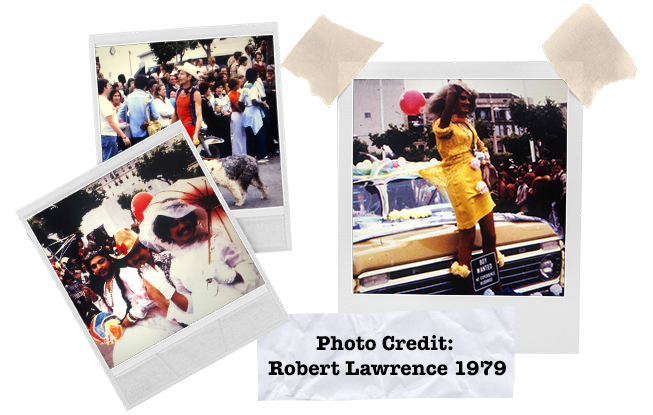 Culture & community
We stand firm in the belief that we must never lose sight of our queer and leather history and the ways in which they are so inextricably tied. More from Queen Cougar, B.C. Cliver, and Robert Laurence…

Culture & community
"What bothers me … is the total lack of awareness of the hard-won history of LGBTQ+ rights that runs alongside this debate. Leather and kink have always been at Pride. It's not a new phenomenon."

Fetish Spotlight
Have you ever wanted to be someone else? What if you could transform into a bold sexual adventurer with the confidence and courage to live out the fantasies that you've only

Culture & community
Did the creative ways kinksters connected, learned, and played during isolation help us grow and find pleasure in ways we couldn't have anticipated?

BDSM How-To
BDSM is fun but did you know it can be funny too?

Communication
Kinksters are utilizing mainstream social media now more than ever before, posting in public while walking the line on what is deemed "explicit."

Culture & community
We asked over 500 kinksters how the pandemic impacted their experiences with the BDSM community, play partners, and their own kinky identity. This is what they said . . .

D/s Relationships
Mollena Williams-Haas learned an important lesson early in her BDSM journey:
being a sub does not mean giving up autonomy.

D/s Relationships
We've become more mindful during the pandemic & we're cultivating self-awareness. Why not use kink play to challenge long-held limiting beliefs?